Credit Card
CREDIT CARD PAYMENET STEP BY STEP GUIDE
Payment by credit card is fast and secure.
1
Select Credit Card as your payment method during checkout.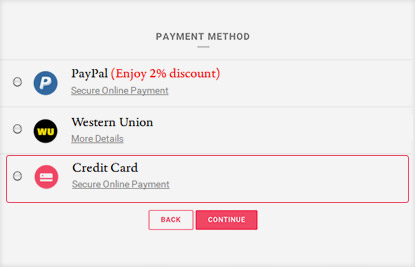 2
Select your credit card type, (we accept Visa and American Express)
* Please note we can charge your card in USD, EURO, or GBP.
3
Enter your billing details. Your shipping address must match the billing address listed with your credit card.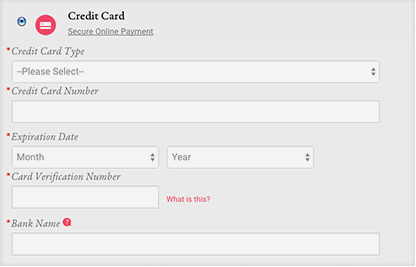 4
The information you provide will be securely transmitted to the credit card processing system and protected by 128-bit encrypted security (the highest level available commercially)
5
We will verify your billing details with your bank by matching the billing address to the shipping address.
6
Your order will be shipped out as soon as we receive payment.
For more information about credit cards payments please
contact us
.