PayPal
PAYING WITH PAYPAL
1
With PayPal, you can send payment quickly and securely online, and you can enjoy 2% discount.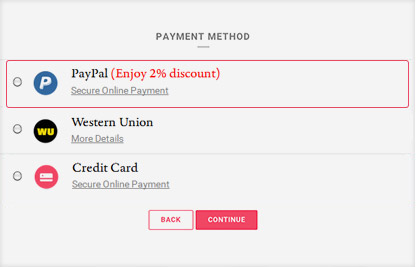 2
Through PayPal, you can pay with credit card, debit card, or bank account balance.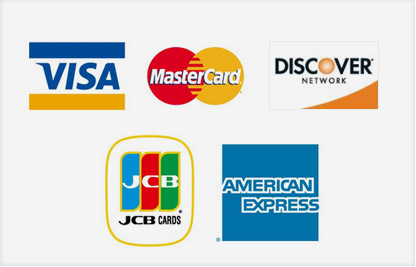 3
Once your order is submitted, you will be redirected to PayPal's site where you could make the payment.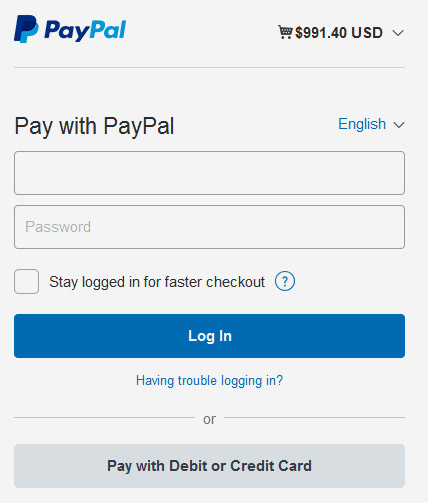 4
When you successful payment of your order,you can back to our website to check your order detail.
Advantages with using PayPal:
1 Payment is traceable. You can trace the status of your payment using your PayPal account.
2 Payment does not require you to use your credit card online (you can transfer directly from your bank account). Our Website.com doesn't see your credit card number (it is safely encrypted through PayPal's server), which limits the risk of unauthorized use. Read more about Payment by Paypal
Our Website is now available with new Paypal transanction function, Paypal Credit, a credit line that can be used for PayPal purchases.
PayPal Credit helps you with flexible payment options allowing you to pay over time, this financing options mean you can buy with the power to pay as you choose and still enjoy the security and reliability of PayPal.
Easy Payments with PayPal Credit lets you get what you want, when you want it, and budget your payments as you go. You choose the monthly payment amount and length of time that works for you, so you can pay with peace of mind. We'll notify you when each monthly payment is due, so all that's left to do is enjoy your purchase.
For more information about paypal payments please
contact us
.